If you've been accepted on the Diploma Course and would like to pay with a debit or creditcard rather than a bank transfer, you can do so here.
Student Payment For Diploma in Creative Producing for Theatre and Live Events.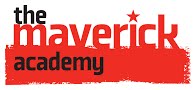 £ 1000.00
Students accepted on the Diploma course can make their second payment here with a credit or debit card, rather than a bank transfer. You don't need a PayPal account. Please contact us if you would like any further information.
Copyright Theatre Producer Training