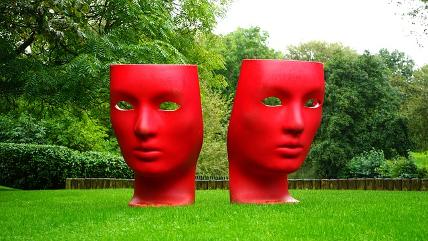 Hannah Jones, DipCP
Hannah is a producer, director and dramaturg based in London and is Co-Artistic Director of Knot Productions. Her work in theatre is dedicated in breaking down barriers to underrepresented communities and championing artists at the start of their careers.
In 2018, she completed her MFA in Theatre Directing at Birkbeck University, where she undertook a Residency at the Birmingham REP as Trainee Director. During her placement she assisted Roxana Silbert, Daniel Bailey, Paul McEneaney and Graeme Rose. In 2013 Hannah was also Resident at the Finborough Theatre where she assisted on a season of work with a variety of directors.
As a Producer she has worked on Girls At Night On The Internet: The Digital Error (R+D) (Playground Theatre) and The Amygdala (Theatre 503 + Bread & Roses Theatre). As a director her work includes; Be Better in Bed Rehearsed Reading (Finborough Theatre), Nosocomial (Great Ormond Street Hospital), Geist and Smile (TalentLab), Numb (Barons Court Theatre) and Cold Call, Square One (LPOG).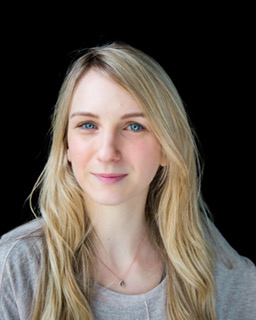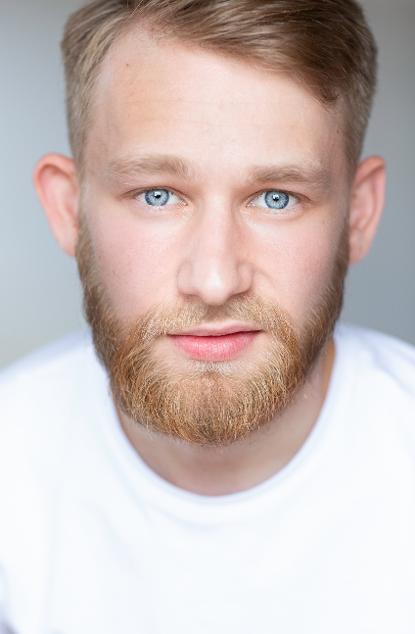 Tom Winter
Tom is a young creative born in Blackpool and based in Birmingham, where he studied acting at The Royal Birmingham Conservatoire.
He produced his first play during drama school, a gritty working-class play about a boxer, 'F**K OFF', at the Edinburgh Fringe. This inspired the creation of Integrity Theatre, booking a tour of the show and applying for ACE funding. Unfortunately, 5 days after submitting, the COVID-19 lockdown occurred.
Most recently, he produced F**K OFF at The Bread & Roses Theatre, Clapham. It was the first live indoor performance in London post lockdown, received 4-star reviews and brought theatre back to over 100 people
He is currently working on a project entitled 'Rapsody', a play with rap exploring the physical, psychological, and social impact of being young, homeless and seeking refuge in a hostel.
Lydia Vie, DipCP
Lydia is a Greek actress and writer. Recent theatre credits (acting) include: Love Letters (2020), Madame X (2019), Mothers and Lovers (2019) and A Respectable Wedding (2018). Short film credits (acting) include: Enodia (2019), Nightmare (2018) and 'Susanna al Bagno di Sangue (2018). Writing credits include: Great Expectations, Playground Theatre 2019; Borderline, Lion & Unicorn Theatre, 2018. Borderline was a finalist in Theatre Deli's 28 Plays Later writing programme. Lydia is currently the production assistant at London-based Theatre Lab Company, where she also trains as an actress with the company's Artistic Director, Anastasia Revi. She is also a leading member of the production team at Praxis Theatre Group, the contemporary Greek theatre group of Oxford University. Lydia holds a degree in Physiology from the University of Oxford and has trained as an actress with Theatre Lab Company, Stella Adler Studio of Acting, New York Film Academy and RADA Contemporary Acting courses.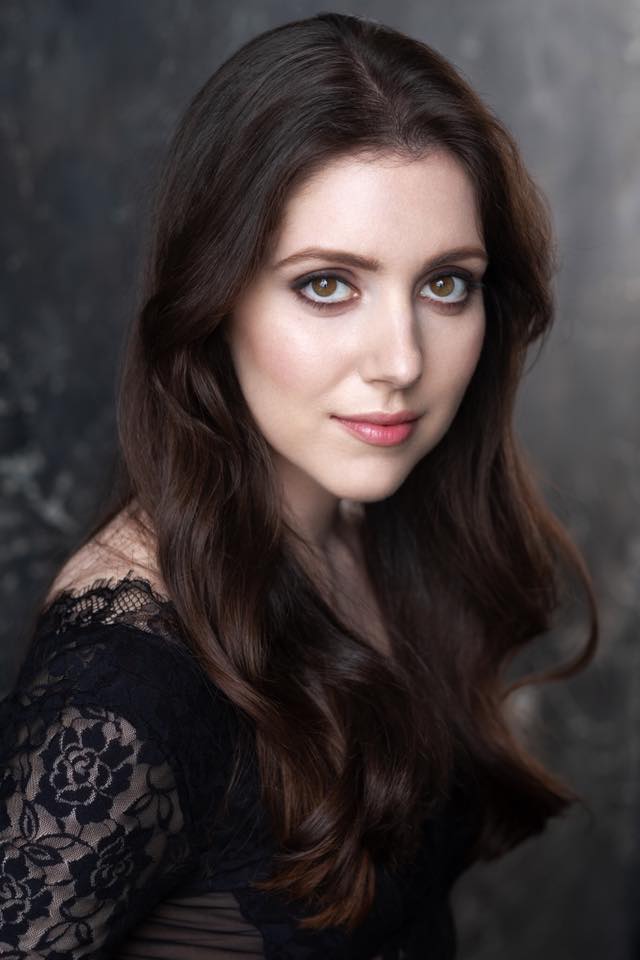 Bex Duffey, DipCP
Bex is the Producer for the theatre company Sixteen Sixty Theatre LTD which she co-created alongside five of her university peers. Together they have written a debut feminist play, branded a "Horror, Comedy" named 'In Bad Taste' which Bex produced in-house. She and Sixteen Sixty Theatre successfully went on to sell out their first showing of 'In Bad Taste' both at the Etcetera Theatre, Camden and The Space Arts Centre in October 2020. This was the first piece of work that Bex produced since graduating from St Mary's University, Twickenham in 2019 where she studied Drama and Theatre Arts.
Involvement in all aspects of Theatre have been instrumental to Bex's development as a producer. The first real indication for her theatrics was when she was six years old standing in a clothes shop in front of one of the long mirrors loudly proclaiming 'Ladies and Gentleman, Welcome", while curtseying at the same time! Bex has transitioned from performing on stage in shows such as Earthquakes in London and working with directors such as Mingyu Lin, to now being behind the scenes supporting those stepping into the spotlight. Studying an acting degree provided Bex with insights into the theatre world that have since uncovered her love for producing.
Following completion of the Maverick Academy's Creative Producing Diploma, Bex hopes to continue working for Sixteen Sixty Theatre as well as to branch out and work independently on other new and exciting production projects.
FURTHER INFORMATION: www.bexduffeyproductions.co.uk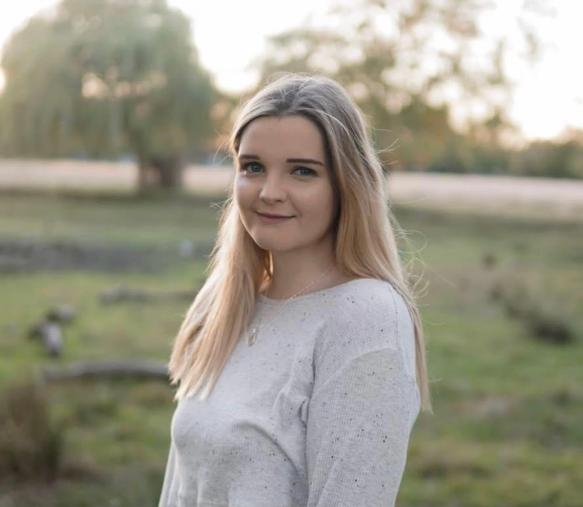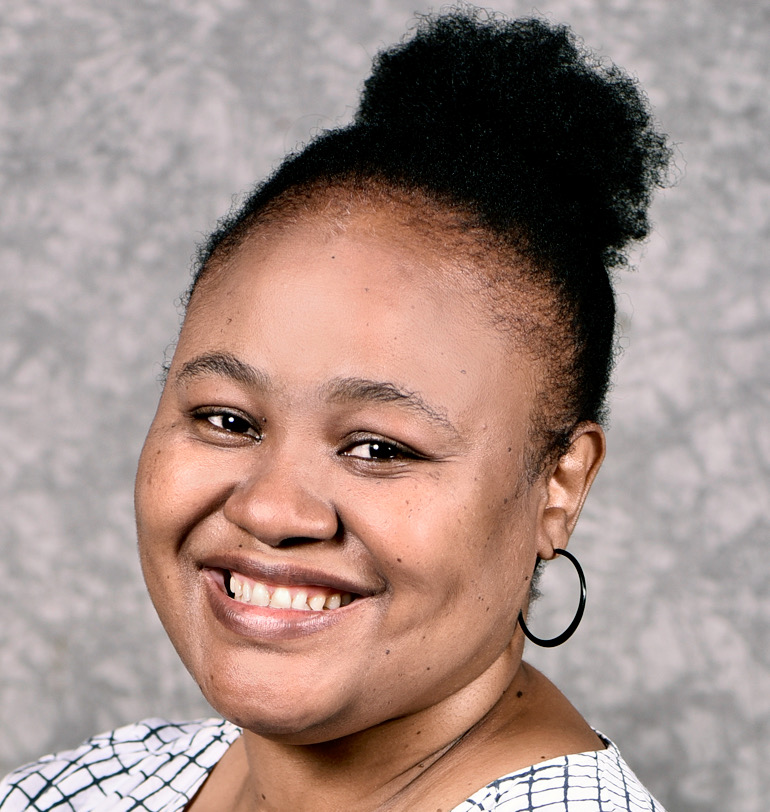 Bridget Mashika, DipCP
Bridget Mashika is a performance driven arts practitioner with over ten years' experience in compliance, finance, governance field and over five years practical experience in arts administration.
She is currently responsible forday-to-day management of operations at Joburg City Theatres in South Africa, which includes planning and implementation of a dynamic and imaginative programme, as well as delivery of the organisation's long-term, strategic programming vision.
She has gained experience in producing which includes programming theatre spaces, event management, budgeting, marketing and sales. Her experience is so far South African based and and she is working towards gaining broader understanding of the global marketplace in order to have a more integrated view of the industry, contribute in driving change, innovation, and future growth in the South African economy.
Charlotte Ranson, DipCP
Charlotte Ranson is a Stage Manager, Production Manager and Producer. Her degree in Theatre and Performance International saw her complete a year studying 'The Creative Industries' in Australia and Asia and has led to a keen desire to tell the unsung stories of both people and cultures internationally.
She has thoroughly enjoyed commissioning new writing, with a passion for giving people a voice, with her producing credits including Seven and The Structural Integrity of a Peach by Dan Sareen and Ink Boy by Josh Kirby and Hugo Jones. She was the Secretary for the Open Theatre Society in Leeds, responsible for commissioning new works with student producers, including In Pieces which LS6 took to Edinburgh Fringe Festival in 2017.
Since graduating in 2019, she has joined the UK Tour of La Voix as their Stage Manager. She also works with Brilliant Theatre Arts as their Production Manager, including the credits: Beauty and The Beast with original composition at The Alban Arena, The Addams Family at The Corn Exchange Kings Lynn, Legally Blonde at The Radlett Centre, and Stage Manager for Bugsy Malone at The Harlow Playhouse. She has also enjoyed Directing in the past, with credits including Little Shop of Horrors (nominated for a Riley award) and Being Tommy Cooper.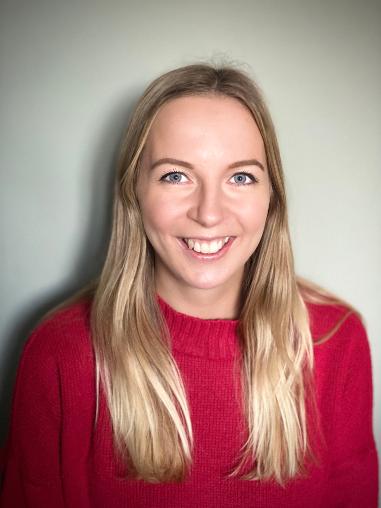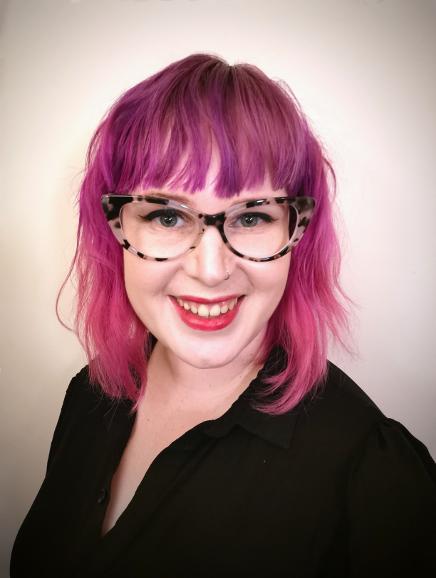 Susie Jackson, DipCP
Susie Jackson is a producer, programmer and performer. She fell in love with theatre at the age of 5 after watching Peter Pan fly around an auditorium. Even though she could see the wire it didn't spoil the magic, and a love of achieving seemingly impossible things was born.
Working for multi-arts festival Greenbelt - a home for artistry and activism - Susie has helped programme a wide variety of artists and guests, including Belarus Free Theatre, punk protest group Pussy Riot, Russel Brand, Carol Ann Duffy and the Archbishop of Canterbury.
Susie is passionate about using art to ignite social change. She believes that theatre can be a powerful tool in communicating ideas, sharing space and starting conversations.
She has an MA in Theatre Performance and self-produced and toured a solo show in the UK. In 2013 she was invited to a showcase in San Francisco, performing her piece Bare and working with American artists on an intensive programme creating original work. In 2014 she began working for Box Tracy Theatre Dance Company as producer and dramaturge before also becoming a performer and co-writer.
In 2017 she played Joanne Jefferson in the musical Rent at Chichester Festival Theatre, whilst also being Assistant Producer, and she is the lead singer of Soul and Motown band Lady and The Vamp.
Meredith Lewis, DipCP
Meredith has recently graduated from the Royal Welsh College of Music and Drama with a first class degree in Acting. Creating theatre has always been at the heart of Meredith's training having written, produced and directed two plays during her time in drama school, Cake (2017) and Sunshine (2018). A jack of all trades, Meredith has worked in a variety of industries including sales consultation, teaching, and retail. The majority of her time pre-training was spent as a production assistant at an award winning film company in South Wales where she worked on a number of short films in association with BBC Cymru and S4C. This is where Meredith found her passion for working with communities and young people to help create pathways to the creative industries. This is something she wants to pursue further in her career.
With a passion for creating, Meredith has a mild caffeine addiction and her strongest opinion is that the US Office is the best sitcom of all time. Fun fact? Meredith has never been stung by a bee.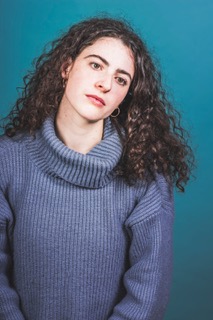 Copyright 2021 - Theatre Producer Training